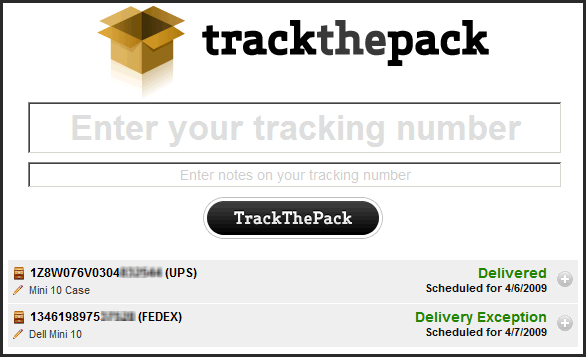 Use trackthepack.com to track your anxiously awaited packages.  This site summarizes everything on one page: estimated delivery date, and current status and location of each package you add.  Enter the tracking number just once and your set!
FREE and simple to use
UPS, FedEx, DHL and USPS – all on one page
Use labels to identify packages
Shows step by step locations on Google Maps
Archived history
Getting started:
Visit trackthepack.com and enter your tracking number.  No login required for single packages.  Create a free account if you want to save your history.
In the news…
CVS Pharmacy joins Google Health to offer prescription history online. Continue reading…