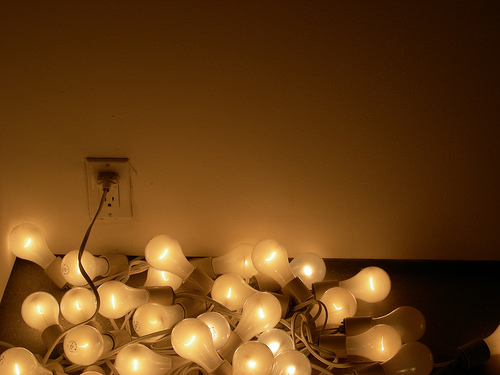 One reader asks, "How much does it cost to run my computer? How can I minimize this expense?"
Scenario #1
You leave your high end gaming computer on 24/7.   This comes in approximately $325/year.  Average computer on 24/7?  $145/year.
Scenario #2
You have a new, energy saving, small laptop you only use 2 hours a day.   This could cost as little as $5 a year.  Average computer on 8 hours a day?  $93/year.
Based on $.10 per kilowatt – current approximate price for residential in Greenwood, SC
That's a pretty huge difference above.  These are of course, opposite extremes.  It depends on your computer, and your use.  And especially if you use power saving options.
A typical desktop computer uses about 65 to 250 watts. Add another 35 watts for a flat screen (LCD) and 80 watts for old school large monitor (CRT).  In sleep or standby mode?  Just 1-6 watts!
How to Reduce the Cost
Use power saving modes (keep reading to learn how)
Use an LCD monitor instead of CRT
Turn off your computer when done for the day
Use a power strip to turn off your computer and accessories with one click
How to Setup Power Saving Modes
Energy Start already has a good tutorial on this setup:
Or, just run the following scripts on your computer for automatic setting changes: