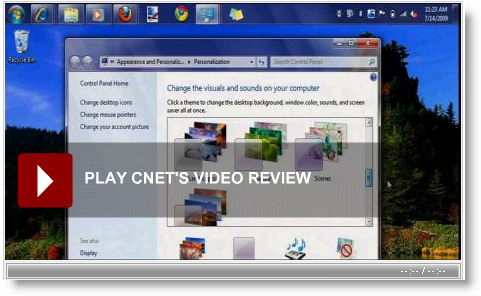 Windows 7 is on its way! The latest OS from Microsoft will be available on Oct 22.  Check out the video demo from CNet.
"This is a full replacement operating system, and more than just "Vista done right." From driver support to multitouch groundwork for the future, from better battery management to the most user-friendly interface Microsoft has ever had…", CNet reports.
Preorder or see version comparison at Microsoft's Store.
MS Office 2010 is close too. Read more…