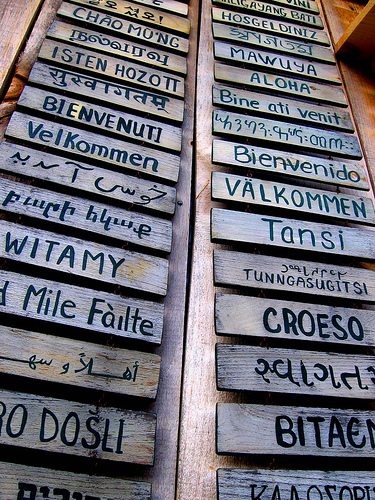 Openculture.com has an excellent list of resources for learning foreign languages online.  Most include a link to the podcast, RSS, or download via MP3.  I always enjoy listening to educational audio while driving.  Add these to your iPod or MP3 player and enjoy!
Rosetta Stone is another great (fees apply) option.  My problem is though you can only use it on your computer (they have basic "audio companion" but that doesn't work).  If you're serious about learning, try these online resources but consider giving Rosetta Stone too.  Audio for the car, and Rosetta Stone for your computer.
Start now:  Free Foreign Language Lessons
Extra: Traveling?  Knowing even a little language of the country you're about to visit goes a long with acceptance by the locals.
In the news…
Microsoft will release Office 2007's update, SP2, on April 28th.  This should help with speed and reliability.  Also expected is print to PDF options built right in.  Continue reading…