Mint.com is a great way to see your personal finances in one central place. Mint is for the wealthy investor as well as the struggling college student.  It's free, so try it out at www.mint.com.
Why use Mint?
Raise your awareness
Tag or categorize expenses (vacation, tax deductible, reimbursement)
See what your spending
Receive alerts for low balances, past due bills, and more
(screenshots below – click to enlarge)
Accounts overview: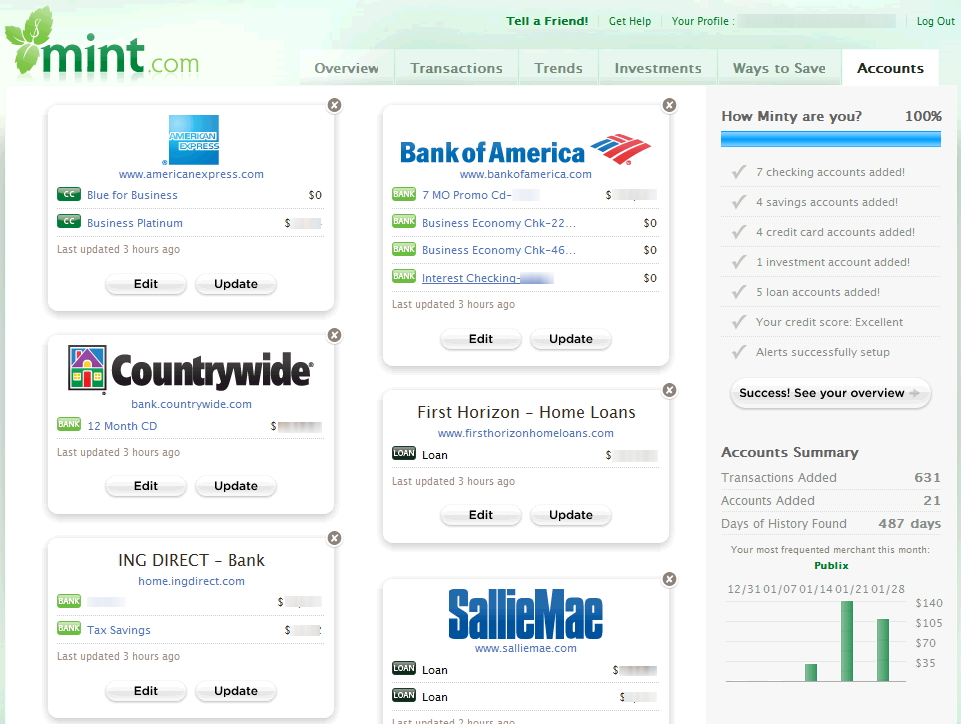 Register from accounts:

Custom alerts and budget:
Concerned about security?
Whether you use online banking or not, your data is out there.  I trust mint.com for myself and there are hosts of reviews online that support them.  Regardless, there is always a chance.  Later we'll look at securing your identity online.  For now, check out Mint's own commitment to you.
Want to learn more?
www.mint.com/solutions