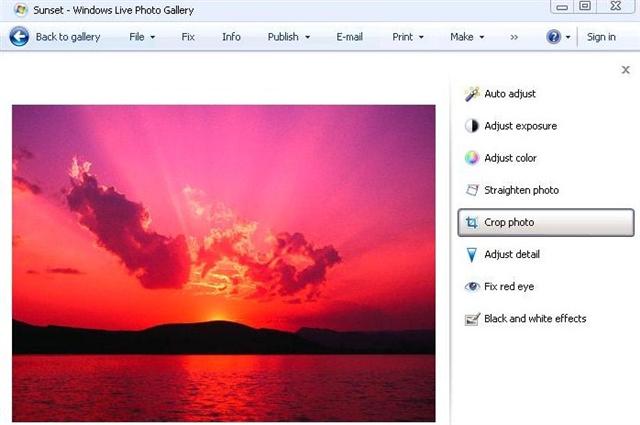 If you need to re-size your photos before emailing, or before posting online, here are two easy ways to get it done:
1.  Download free tool, Image Resizer PowerToy.  This method is simple and fast.  Find the image, right click, and choose Resize Pictures.
2.  Install Windows Live Photo Gallery (screenshot above).  This tool boast many other free tools for editing your photos within a few clicks.  It's also a great, must have viewer if your still running Windows XP.  Tag, crop, adjust color, remove redeye, and of course, re-size.  After you install using the link above, run by right clicking on your photo, choose Open With, click Windows Live Photo Gallery.
Note:  when installing Photo Gallery, uncheck all the extra applications it shows you can install (Toolbar, Writer, etc).
Want to share your photos online at Flickr?  Windows Live Photo Gallery can upload directly for you.  Run Windows Updates after installing to ensure you have the most recent version.